Enrollment Process
EN Admission | 2022-01-19 10:58:31 | Read 574
How to enroll as a new student?
The applicants who are accepted to study in the 2nd semester of the academic year 2021,
are to report the student enrollment and register for the study courses online by the steps as followed.
***Important: - There are 2 rounds for the enrolment and course registration process, each accepted applicant must check the announcement below and process only in the specific round. The schedule is to follow Thailand's local time GMT+7.
Announcement of Acceptance to Study
Announcement on Name List of New International Graduate Students (Round 2) To be launched June 9, 2022
Report Enrollment and Tuition Fee Payment
| | | |
| --- | --- | --- |
| | Round 1 | Round 2 |
| Report Enrolment & Tuition fee payment | June 1 - 3 , 2022 | June 13 - 15, 2022 |
Prepare the documents to be submitted including:
1) A photo dressed properly, to have appeared on your student card (jpg file)
2) * A copy of your passport
3) * A copy of your transcript and degree certificate
4) * A copy of health insurance following KKU Announcement No. 1470/2014 required for accepted applicants who are staying in Thailand currently. Those overseas are waived to submit once entering Thailand.
For more information on health insurance, please see - https://iad.kku.ac.th/page.php?id=45.
*All copies are to be signed on for certifying of a true copy
Go to the registration website: http://reg.kku.ac.th and switch to the English version.
Go to menu "Registration new students"
Select your program of study from the menu
Find your name and click on to see your student ID
Log in to the system using your student ID as the username and your passport number as the password
See the enrolment report manual for more information
Pay for the Tuition Fee
Print out the invoice and make the payment.
1) Oversea accepted applicants: make a payment via transaction only, to the following bank account: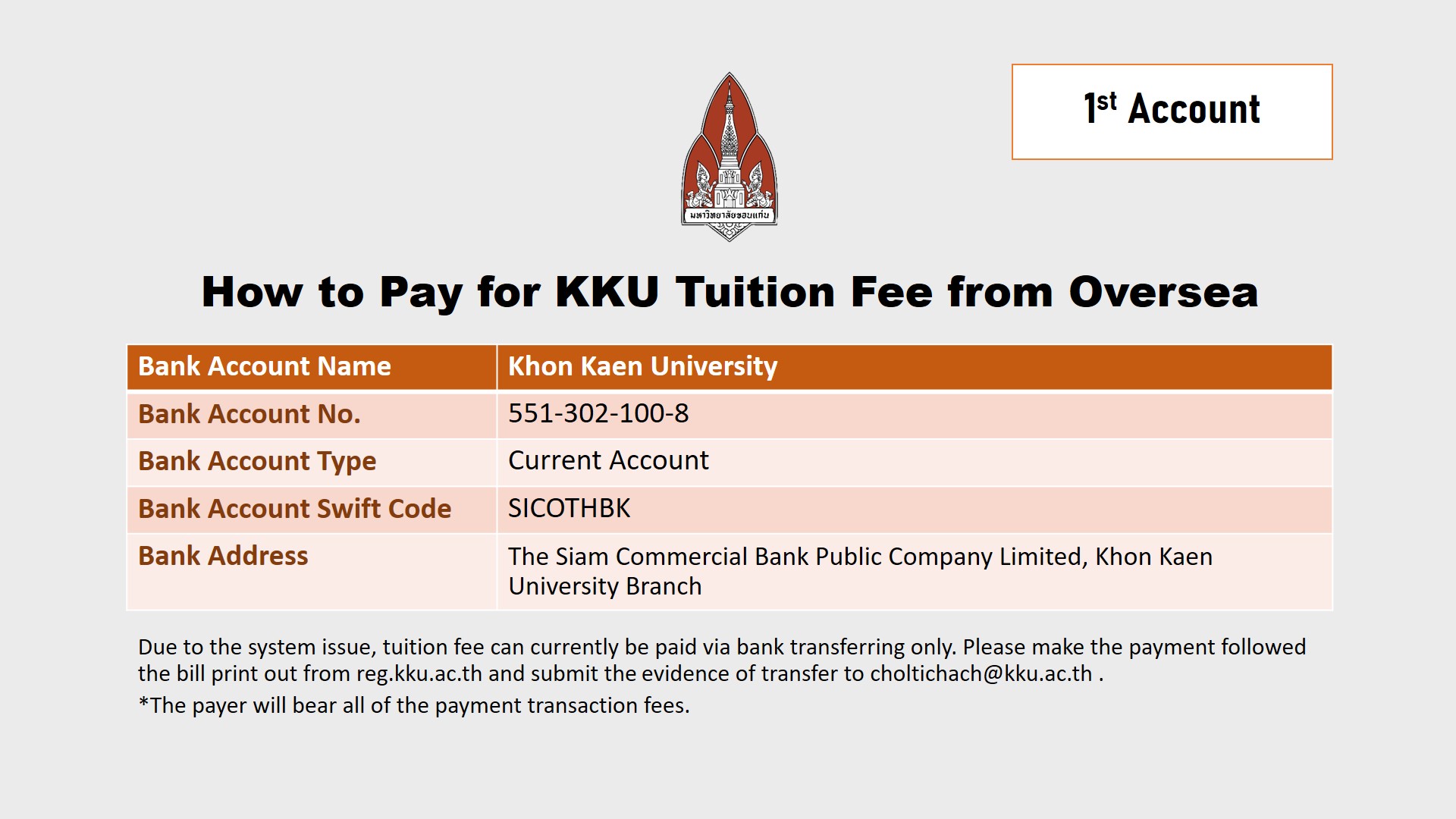 2) Accepted applicants staying in Thailand: pay at or transfer to the specific Thai banks provided in the invoice
For the scholarship awardees from KKU, please send the invoice to the scholarship institute.
Course Registration
| | | |
| --- | --- | --- |
| | Round 1 | Round 2 |
| Course Registration | June 17 - 22, 2021 | June 27 - July 6, 2021 |
The faculty staff will inform you directly in your e-mail about the courses you have to enroll in this semester. In case you have not received any information, please contact your faculty staff as the information provided on this list.
Once you are notified of the courses, visit http://reg.kku.ac.th and switch to the English version for the course registration.

Orientation for New Students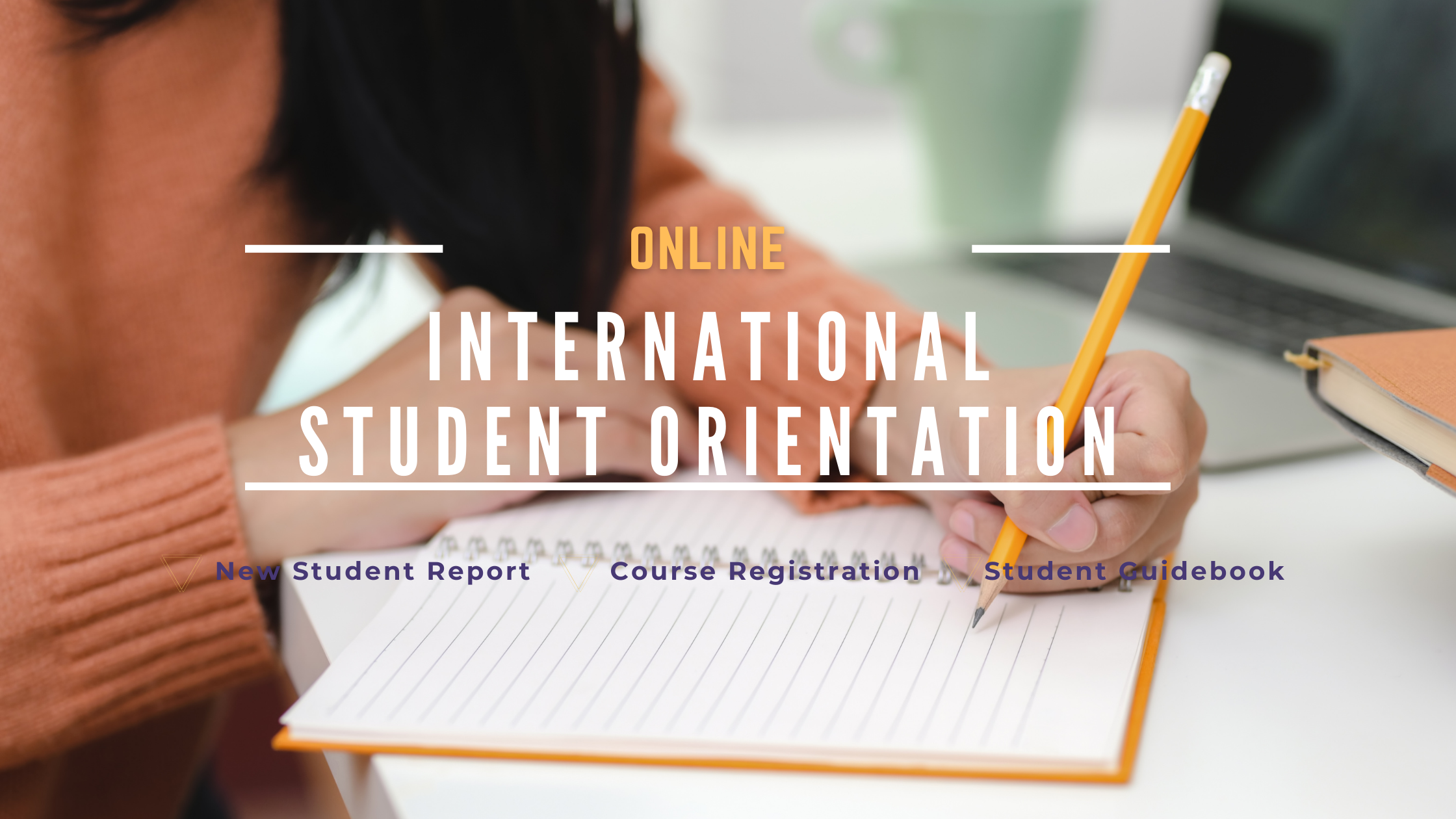 Online Study
Kindly contact the faculty staff or the program for more details on the study.