Khon Kaen University Alumni Reunion in Yogyakarta, Indonesia
EN News | 2023-03-03 00:00:00 | Read 539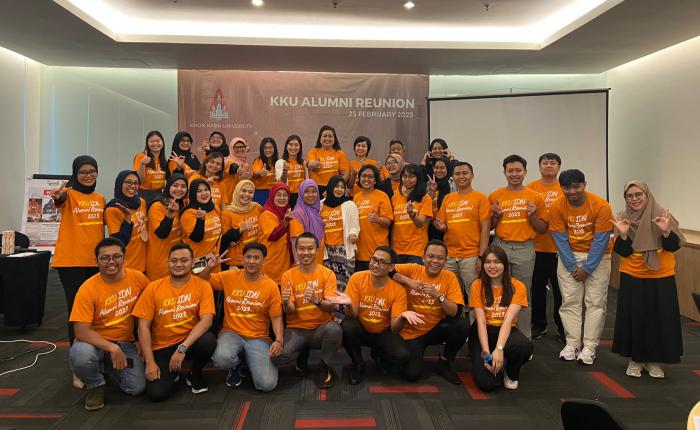 More than 40 alumni of Khon Kaen University attended the KKU Alumni Reunion 2023 held on 25 February 2023 at Grand Zuri Malioboro in Yogyakarta, Indonesia.
This event began with the welcome speech given by Asst. Prof. Acharawan Topark-Ngarm Assistant to the President for International Affairs. After that alumni had a small talk, played games as well as had a discussion on the topic "What The Graduate Study Should be for Indonesian Students" the discussion was conducted by Assoc. Prof. Kiatichai Faksri, the Dean of Graduate School. The alumni chairperson selection was also conducted at this event. Regarding the unanimous vote, Mr. Suwarno is the Chairperson of Indonesian Alumni.
This gathering provides an opportunity for everyone to meet each other after so many years and create another good memory for all participants.
News: Saranya Saejung
Photos: Sakhin Khaochaimaha, Saranya Worawiset, Saranya Saejung
ภาพประกอบ